Finding a Healthy Balance While Staying at Home
At the beginning of 2020, most of us never would have imagined we'd spend the bulk of our time for more than a year inside our own homes! But in the face of the COVID-19 pandemic, that's turned out to be the reality.
Because we're safer at home, many workplaces have turned to remote work and many school systems have children learning virtually. Naturally, with everyone staying inside the house nearly all day every day, tensions can arise.
How are you supposed to stay healthy when you can barely find time to think? What happens to work/life balance when there's no boundary between work and home?
The good news is: While it's challenging, there are steps you can take to promote optimal health for yourself and your family, even while you're staying at home.
Focus on Your Self-Care
If you don't take care of yourself and your own needs first, you can't help care for the other people in your life.
You've probably heard the popular phrase, "You can't pour from an empty cup," and it's true. While it can be hard to overcome guilt and put yourself first, it's important to ensure you're taking regular, daily steps to promote your health. In doing so, not only will you be doing your body and mind good, but you'll also be promoting good habits in your kids.
Schedule regular "me-time," and yes, we do mean schedule it in. On your calendar, jot out appointments with and for yourself throughout the week. These can carve out time for a solo workout, time to read your favorite book, a meditation session or even a doctor's appointment you need.
Using this time for a stress-relieving activity can be especially beneficial. While a small amount of stress can be a good thing, too much of it can harm your health. Taking active steps to reduce your stress is important—and worth dedicating time to!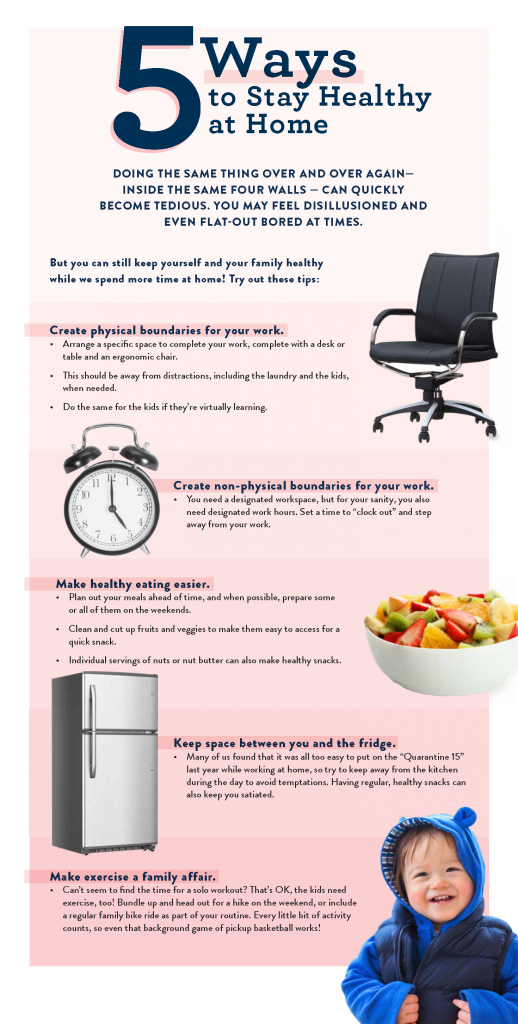 Taking optimal care of your health starts with an annual checkup. Have you scheduled yours yet? Find a provider here.
Read on Jagwire to find out more about news and stories happening at Augusta University and AU Health.