We are pleased to introduce the pediatric anesthesia team at The Children's Hospital of Georgia. Our team of eight physicians are the only fellowship-trained pediatric anesthesiologists in the CSRA. This means that they have had an additional year of training in the care of patients from one day old to 21 years old. Fellowship training also ensures that our physicians have double board certification in anesthesiology, as well as pediatric anesthesia with the American Board of Anesthesiology.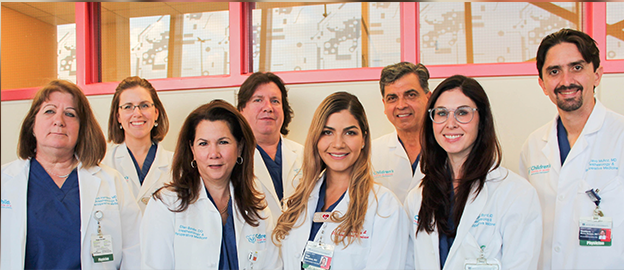 Training and expertise are important. When a pediatric patient requires surgery, you want someone who specializes in the care of children, and who does that on a daily basis. Pediatric patients have special physiological, developmental, and emotional concerns that are very different from adult patients. We provide anesthesia services for all pediatric patients who come here for surgery, GI studies, dental work, and radiological and diagnostic procedures.
Three of our physicians have additional expertise and training in cardiac anesthesia and are called on when patients with congenital heart disease are scheduled for cardiothoracic surgery, or cath-lab procedures. They are also available for any pediatric patient with a congenital heart defect who may require non-cardiac surgery.
Our pediatric anesthesia division at CHOG is truly a team, in addition to our eight pediatric anesthesiologist, we have seven dedicated pediatric certified registered Nurse Anesthetists (CRNAs). Our CRNAs have more than 100 years of combined experience in caring for pediatric patients. Our pediatric CRNAs include: Laurie Yates, CRNA (Chief, Pediatric), Jill Nesley, CRNA, Alison Brigham, CRNA, Holly Hefner, CRNA, Angie Hicks, CRNA, Elizabeth Gay, CRNA and Holly Holman, CRNA.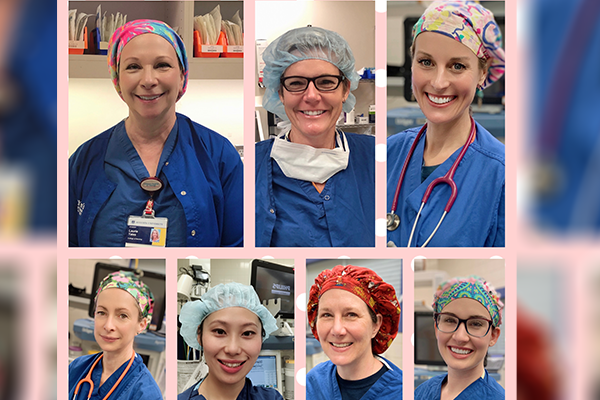 Our specialized team of trained pediatric anesthesia providers, anesthesiologist and nurse anesthetists will provide safe and reliable anesthesia based on each child's specific need. Whether it is major surgery, anesthesia for a radiological study, or an exam under anesthesia rest assured we provide the care your children need and deserve.
To contact our department, or discuss a case: Phone: (706) 721-4672 Fax: (706)721-5287
Pediatric Pre-operative Clinic: Phone: (706) 721-5229
Read on Jagwire to find out more about news and stories happening at Augusta University and AU Health.