On April 24, 1994, Nicole Boatwright, patient experience coordinator at Augusta University Health, gave birth to a 2 lbs. 8 oz. baby boy at only 28 weeks. Little did she know then that the care her family would receive over the next few months would inspire her to help create a difference for so many other families.
Care and compassion
"When allowed, I could visit with Marquis for 15 minutes at a time," Boatwright said. "After that time, they would ask me to leave."
Boatwright recalled that the health care providers made decisions and performed procedures on her son, Marquis, without discussing the plan of care with her prior. "I was very much aware things needed to happen, but it would have been nice to be involved," she said.
Imagine receiving a phone call to meet with your newborn's health care team, to then have them tell you, "your son is going to die" or "your son will not be like normal children," said Boatwright. This happened on multiple occasions and is devastating news for any parent to hear, especially a new mom.
Cue Nurse Felisha. ­
Felisha was the nurse that cared for both Boatwright and her son and also helped prepare mom and baby for life once they were discharged. She found a therapist that would help Marquis progress in his health care, as well as help Boatwright with the care she would need.
The kindness and compassion that Felisha showed towards her, when it lacked elsewhere, instilled a passion in Boatwright to want to provide health care that involves the patient and family throughout the entire process.
Be an advocate
When Marquis was a preemie in the NICU she wasn't given the chance to speak for him. "It is extremely important to begin advocating for your child as soon as possible, as early as birth," Boatwright said.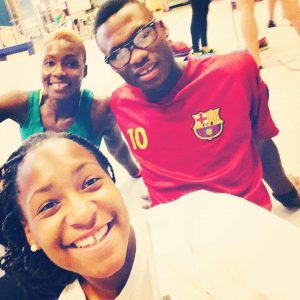 Being an advocate for your child means speaking up for him or her when they don't have the capability to do it for themselves. A parent or guardian is usually the best, and sometimes may be the only, advocate for a child when they are little or ill.
"The truth of the matter is our children need us to be their champion," Boatwright said. "No one knows your child better than you; after all, you are the person spending the most time with them." Parents will know the child's strengths and challenges and can help the health care team in deciding the best care the child will need to succeed.
Boatwright outlined the best ways to advocate for your child.
Speak up when you have questions.
Don't take "I don't know" for an answer.
Remain consistent and persistent.
Build relationships with the health care team.
"Effective health care and advocating for the child only works when all parties involved work together to achieve the expected outcome," she said.
Lead by example
As a parent or primary guardian, you live and lead by example. Yet another reason it is important to advocate for your child's health care.
Furthermore, self-advocacy is something that can be learned with practice. "I think parents should begin early in helping their children advocate for themselves, beginning with age appropriate strategies around age eight," Boatwright said. "As the child continues to mature, it's important to help him or her develop the skills needed to actively advocate for themselves. This helps to ensure when the child becomes a teenager they are prepared to ask and respond to appropriate questions."
Knowing when and how to advocate for oneself will benefit your child in more ways than one—your child will learn to speak up for him or herself as well as advocate for others when needed.
Patient-and family-centered care
Driven by the disparity in care her family received more than 20 years ago, Boatwright is very passionate about providing an atmosphere that encourages the patient and family be involved in health care decisions. As a member of the Center for Patient and Families team at Augusta University Health, she makes sure that the patient experience is a great one for the patients and their families. The more involved a family is, the more the hospital's quality and safety can improve along with the patient and family's satisfaction.
With a team approach to medicine, patient-and family-centered care (PFCC) recognizes the patient as the most important team member. "PFCC is an approach to the planning, delivery and evaluation of health care that is grounded in mutually beneficial partnerships among health care providers, patients and families," Boatwright said. "It redefines the relationships in health care by placing an emphasis on collaborating with people of all ages, at all levels of care and in all health care settings." Rather than doing things for them, it's working with the patients and their families.
PFCC has four principles:
Dignity and respect
Information sharing
Participation
Collaboration
"If I can help it, I don't want another parent or family to experience what I experienced," said Boatwright. "I will continue to educate patients, families, faculty and staff on the importance of rolling out the red carpet and practicing PFCC not sometimes, not usually, but ALWAYS. Every person, every time."
Against all odds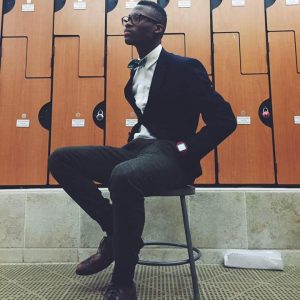 Marquis was able to overcome all obstacles and odds that were against him. He ran track, played football and basketball, was captain of the soccer team (awarded the title All Region Player), and graduated high school in the top 20% of his class. He is currently attending Kennesaw State University, majoring in computer engineering. Marquis continues to play intramural soccer and is employed with the Institute of Nuclear Power Operations as Associate Systems Engineer.
Remain involved in your family's care
To learn more about patient-and family-centered care and how to continue to be involved in your child's health care, visit augustahealth.org/pfcc.